Homestay is a Single Property Ready-Made Website. It best suits a hostel, hotel, Airbnb, homestay, hotel, motel, resort, guesthouse, etc. The Ready-Made website comes with everything you could ever need to build an amazing accommodation/hospitality website. With an advanced booking system and so many more charming pages – Homestay has powerful features for various hospitality purposes. Once we have set up the domain and hosting for you – you will find it easy to customize your website according to your taste using the Elementor Pro page builder. Homestay comes packed with documentation files and a super-friendly support team!
Online Search Availability
Your site visitors will be able to place their bookings via a user-friendly search form (search availability + reservation forms). It'll take 3 steps:
input check-in and check-out dates
choose from a search results list
provide personal data to complete a booking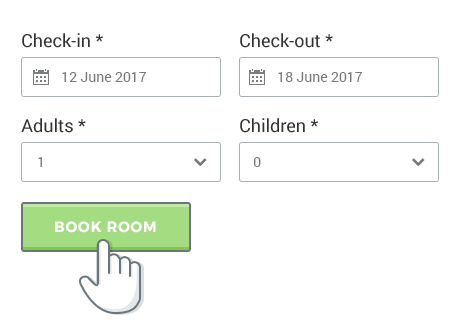 Please note: The Booking plugin used here is only the FREE version of the plugin. To unlock more features of the plugin e.g if you want to install it on multiple websites (optional), you will need to buy the premium version of the plugin on the author plugin site. Click here to visit the plugin author page learn more about the plugin
This website is already fully designed and ready to launch. You simply need to replace the dummy text/information on the website with your business service/product information. Adding your own logo and information will make the website unique to you and your brand. That's it – you are good to go! You can even change the colors and images using the documentation that we will provide you with when we complete setting up your website domain and hosting.