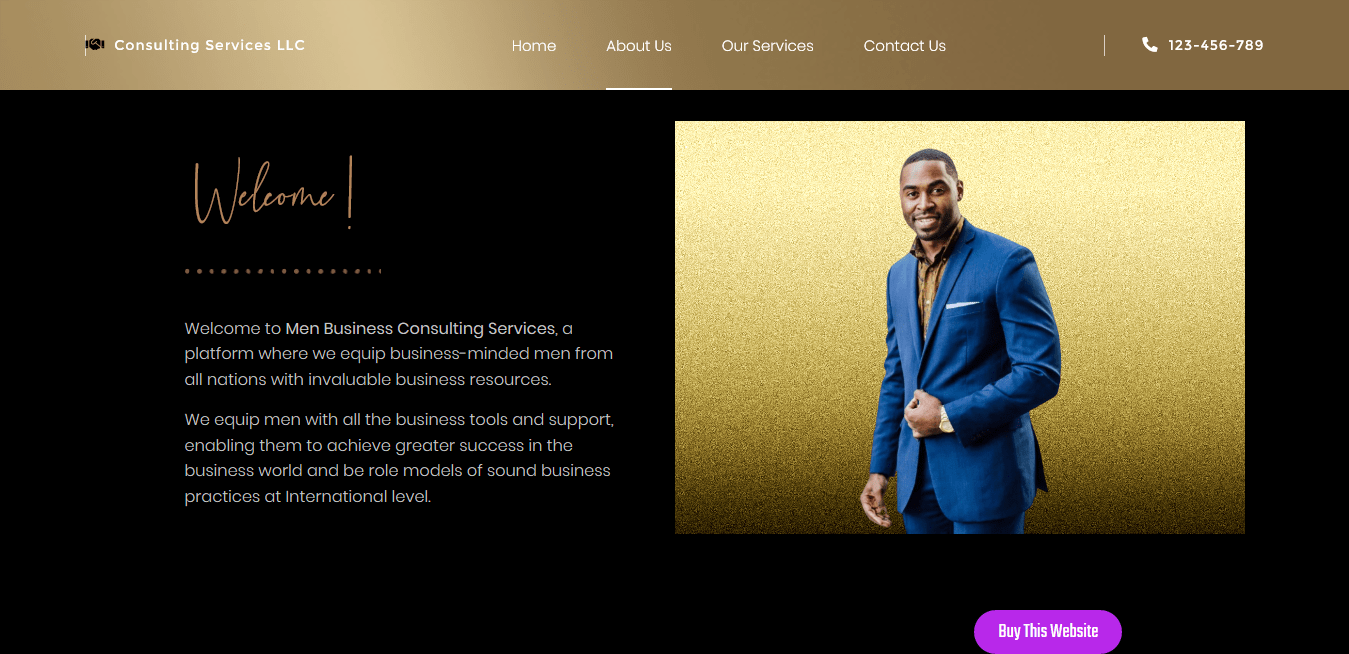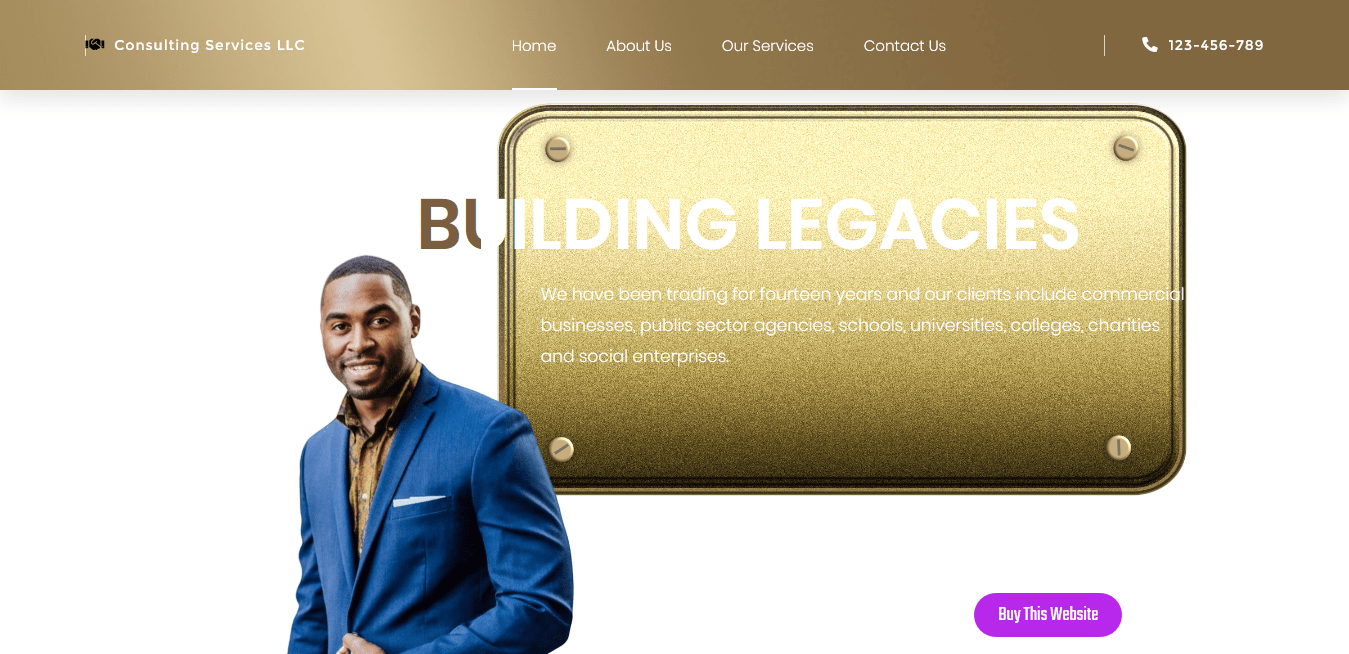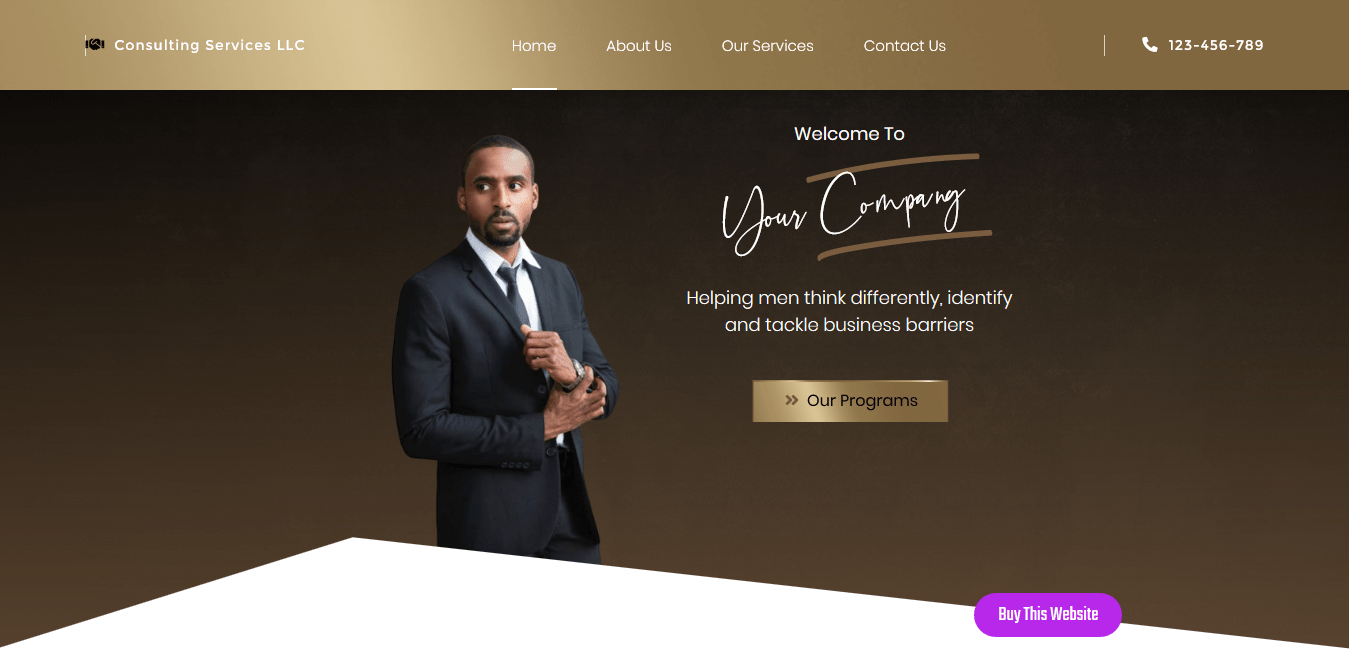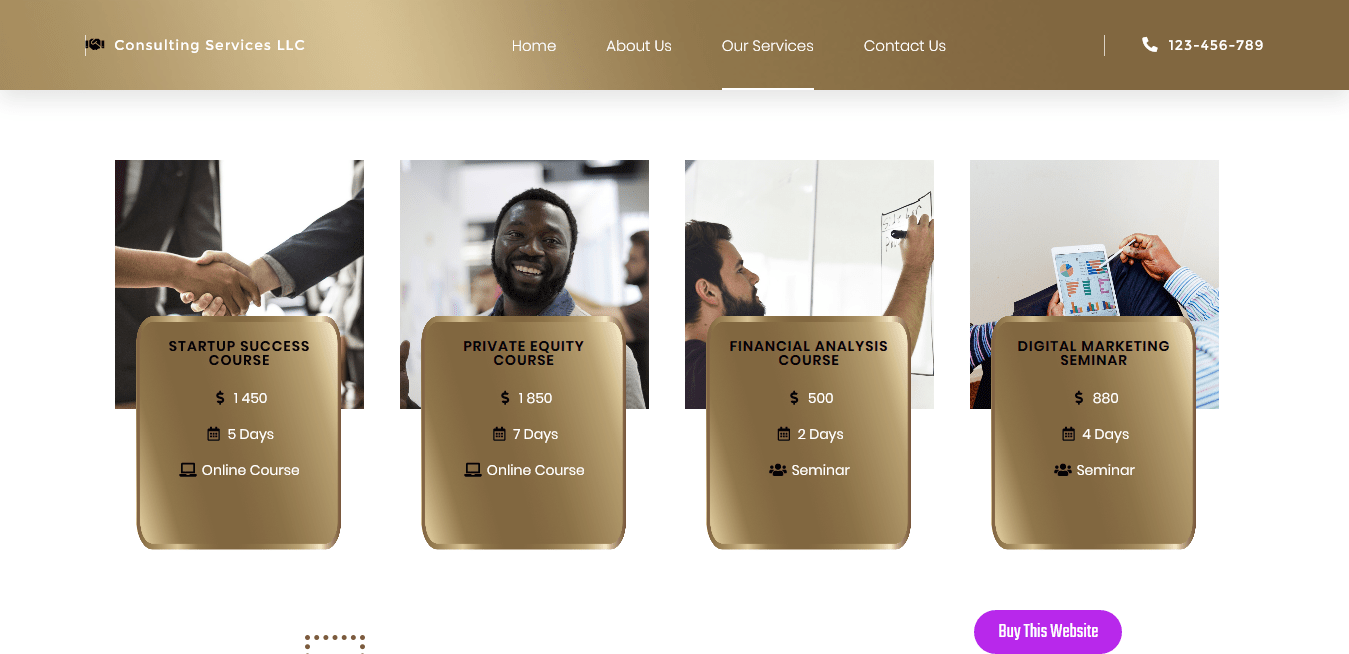 With advanced animations and design, Consulting Gold is a special Ready-Made Website that was designed for a consultancy services business. The color-combination on this website carries a wealthy look that will be so attractive to your customers. If you run a financial advisory, investment agency or management, mutual funds company, credit repair or any other consulting business, then this one will work best for you.
Consulting Gold will easily suit different niches of the consulting world. There really are no limits to what you can do with this Ready-Made Website – it saves so much of your time and efforts to customize your requirements. Once we have set up the domain and hosting for you – you will find it easy to customize your website according to your taste using the Elementor Pro page builder.
This website is already fully designed and ready to launch. You simply need to replace the dummy text/information on the website with your business service/product information. Adding your own logo and information will make the website unique to you and your brand. That's it – you are good to go! You can even change the colors and images using the documentation that we will provide you with when we complete setting up your website domain and hosting.
Hate the idea of DIY? If you would like us to add your business logo and service/product information so that the website is unique to you and your brand, we would be very happy to do so for an extra fee. Just add the customization option on checkout.