Professional Email Accounts Now Reduced From $69 to $39
As a way to lend support to the small business community during these difficult times, we're once again offering a massive discount on our email service. If you are a business professional and you are still using a free e-mail service like gmail.com, hotmail.com, yahoo.com, etc then this opportunity is best suited for you.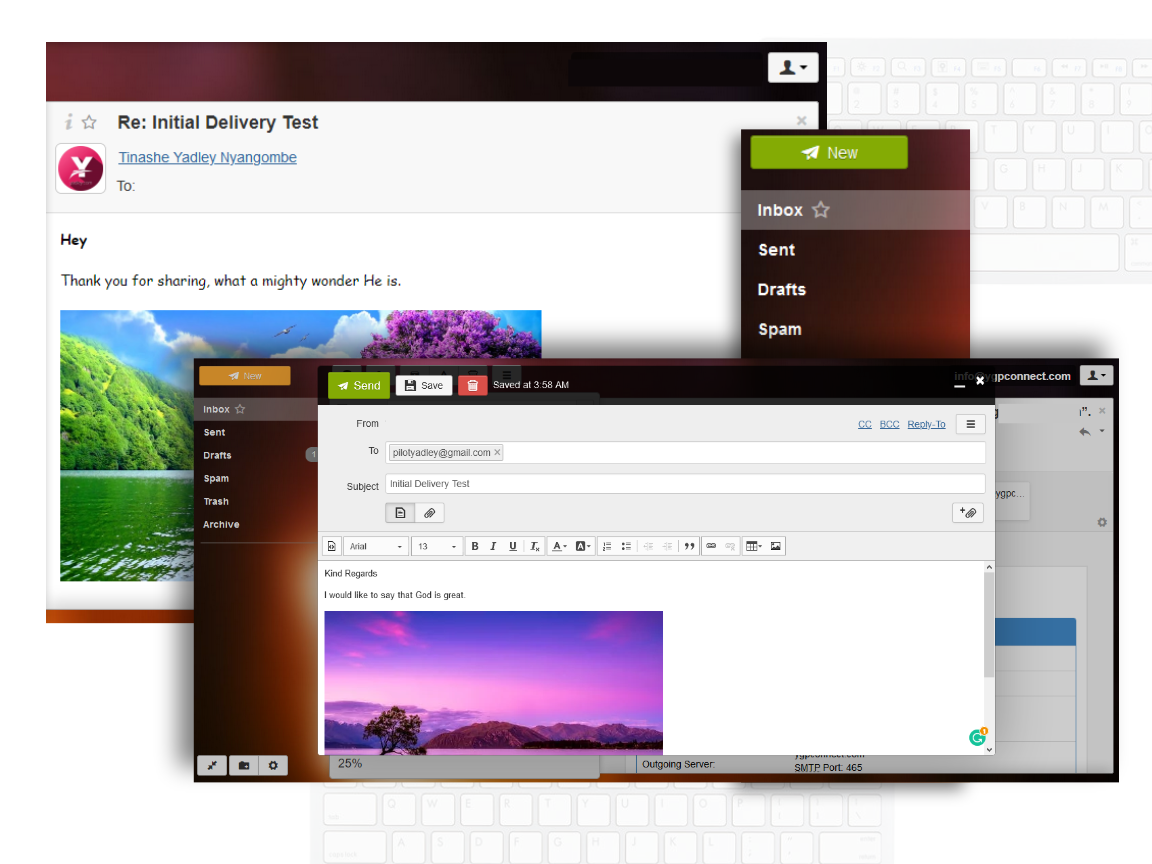 Get Rid of Free Email Service Providers

Free e-mail services cause a lot of unseen damage to your business as people don't always take emails from free email services seriously and oftentimes consider them as spam.
There are hundreds of free email services available to anyone with internet access but there comes a time when your email address starts to set your business back.
Here Are 5 Good Reasons To Get A Professional Email Account.

1. It Reflects How You Manage Your Business
You get one chance to make a first impression. When your first contact with new or potential customers is via email,
jane.doe@janedoecoaching.com
will represent your business better than
coachjane2009@hotmail.com
. Having your email linked to your website domain brings professionalism into how you conduct business. Better still creating different e-mail addresses for sales, billing, support, jobs, etc. also gives the look of a diversified and big organization, though you may be a small team.

2. It Builds Trust
Various pieces of research have found that a professional email address helps to build consumer trust. Having both an email and website linked together shows you are serious about your business and it helps to earn trust from prospective customers or collaborators. Not only does a professional email build trust, but it can also serve as a marketing tool to drive more traffic to your website. When you have a professional email address directly associated with your domain name, customers can use your professional email address to find your website i.e.
info@creativeyadley.com
=
creativeyadley.com
.

3. It Keeps You Out of Spam Filters
If you use email marketing to drive sales, this may be the only incentive you need to switch from free email providers. Several free email services are targeted by spammers and malware. This means that the emails you send from a free email address may get marked as spam. Unless your customers are checking their spam folders, it's unlikely that they will receive your emails. 

4. Win Customer Trust
You cannot think to be taken seriously with an anonymous identity. Anybody can get a free e-mail account and you must distinguish yourself from that crowd to be identified as trustworthy.
Getting a  professional e-mail account for your business is the simplest thing that can gain you immense customer trust, which is the base of a successful business.
Creating different e-mail addresses for sales, billing, support, jobs, etc. also gives the look of a diversified and big organization, though you may be a small team.

5. It's Secure
When you get a professional email address it will be linked to both your domain and website. Resultantly, just as your website is secured by an SSL certificate and other security measures, your email address will also benefit from the same level of security. Any confidential information that is sent through the email will be encrypted and is safe. This will ensure that all personal and confidential information that clients submit via email to your business will be secure and will not be shared or distributed on the web by scrappers or spammers.
Are you ready to bring your small business into the professional world with a customized email address? 
For only $39 per year, you can have your own professional email address up and running in just 24 hours.
Wednesday, April 14, 2021