Please Submit Your Monthly Changes Early
Dear Valued Client

We recommend that you make bookings early each month and not wait until the last day of the month. Please understand that our design work is calendar based and booking dates are subject to availability on a first come first serve basis. The earlier you book the earlier your changes can be scheduled and attended to. 

A Quick Recap of Our Monthly Management Service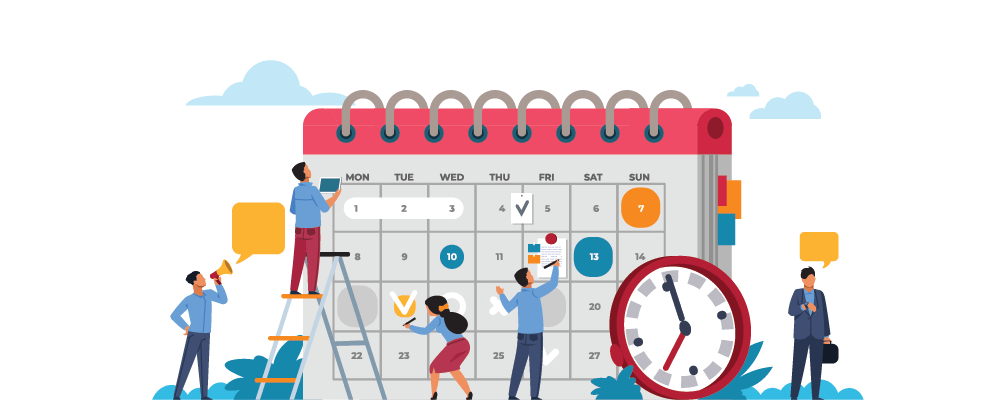 Once a month feel free to gather as much work and edits as you need us to do for you. We have no limit to the number of changes you can submit and we will gladly do them all!
However, in order for us to effectively handle ALL of our several clients and their bulk changes, kindly be reminded that you have to stick to only one submission per month.
All monthly submissions are done through our Monthly Management Form.
Scheduling your changes via our Monthly Management Form/Calendar helps us ensure that everyone has a fair chance and we are not double booked. 
It also helps us maintain the quality and integrity of our work since we can only work on one scheduled website at a time. This in turn ensures efficiency and maximum client satisfaction. 



Turnaround Time

Again, please rest assured that we are committed to delivering your updated website in time and as efficiently as possible. 
Your project will be attended to on the specified dates you chose, or earlier depending on the workload we have.
Our turnaround time starts counting from the start date you pick on the calendar, not from the date you submit your content.
To learn more about our Turnaround Time and how our Monthly Management works, please read our Terms of Service by clicking here (scroll down to section E).
If you have any concerns please feel free to reach out to us at info@creativeyadley.com and we will be happy to help.
Friday, September 30, 2022