Virtual Assistant is a stylish & trendy business Ready-Made website with a calm and clean color palette. The pure structure of this website will give you maximum flexibility and if you want to get more creative in building your website, you can add more layouts easily. This beautiful website will work for you if you are offering anything related to business assistance, website administration, personal errand service, bill payment, schedule meetings, task handling, time management, correspondence, phone support, event planning, concierge services, and party planning.
Suitable For All Business Sizes
Whether you are a solo virtual assistant, secretary of a middle-sized organization or a whole big team of administrative support providers, this Ready-Made website will work just great for you.
100% Responsive On All Devices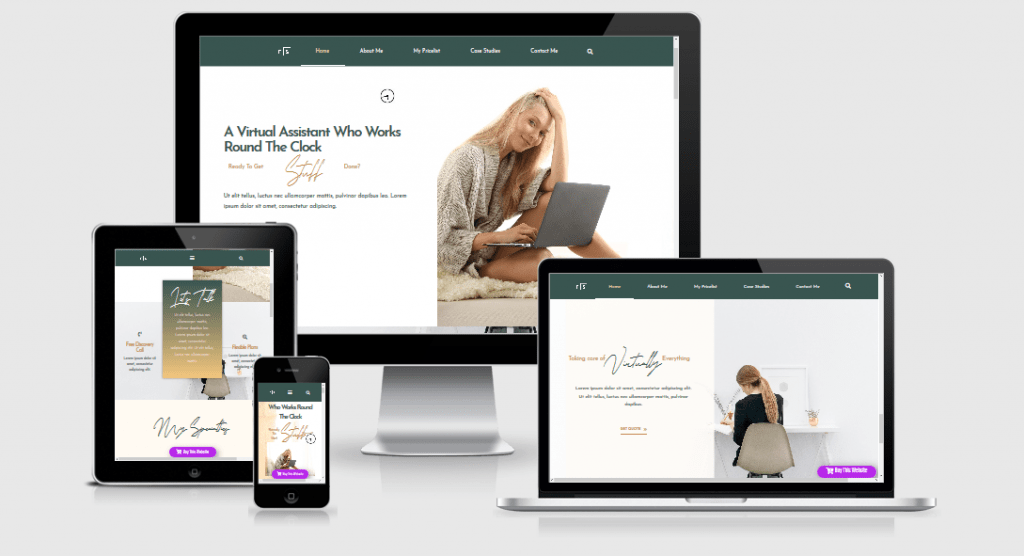 Virtual Assistant`s design will be compatible with Android, iOS, and Windows phones, tablets, laptops, and desktop computers. It also supports high-resolution Retina displays, allowing you to enjoy crisp graphics, sharp text, and groundbreaking vector icons.