The Backups menu in the section Files allows you to generate/restore backups of:
a full cPanel account
a MySQL database
mail filters
mail forwarders
A full cPanel backup includes all account files, databases, email accounts, and settings. We recommend creating a full cPanel backup before performing any major changes to the website or before commencing a migration.


To access the full backup feature, click on the Backup button on cPanel's homepage.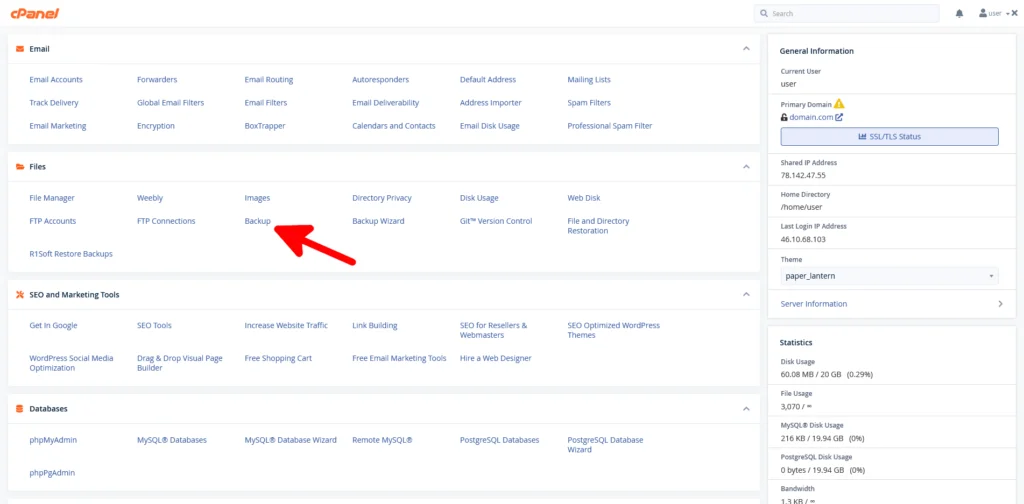 2. You have a few different partial backup options, including backups of your home directory, your databases, and your email forwarders and filters. However, the button you're interested in is Download a Full Account Backup.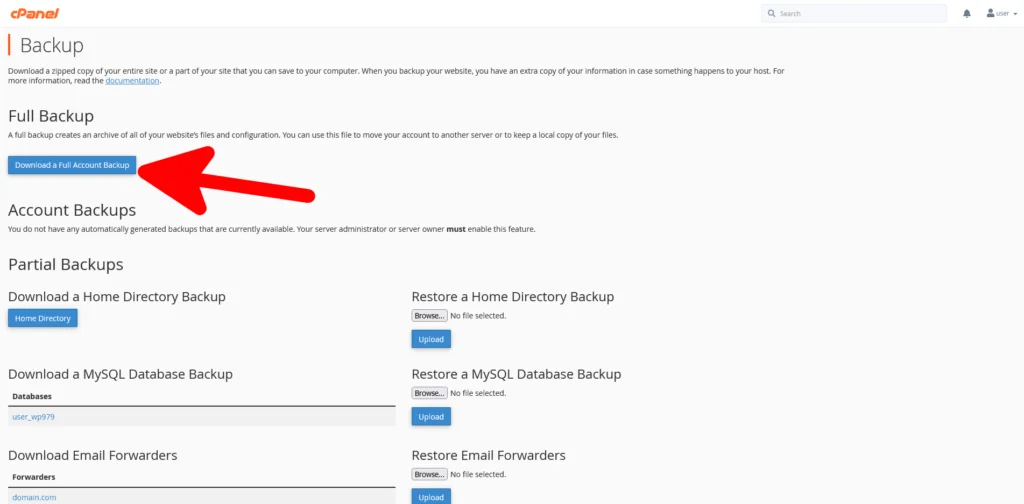 cPanel puts all the data in a compressed file with a .tar.gz extension.
3. Backing up all the data on larger cPanel accounts may take a while, so you have the option of receiving a notification of backup completion. All you need to do is enter your email in the Email Address field.

It's up to you to decide how you're going to save the backup file, as well. The Backup Destination drop-down menu gives you four options: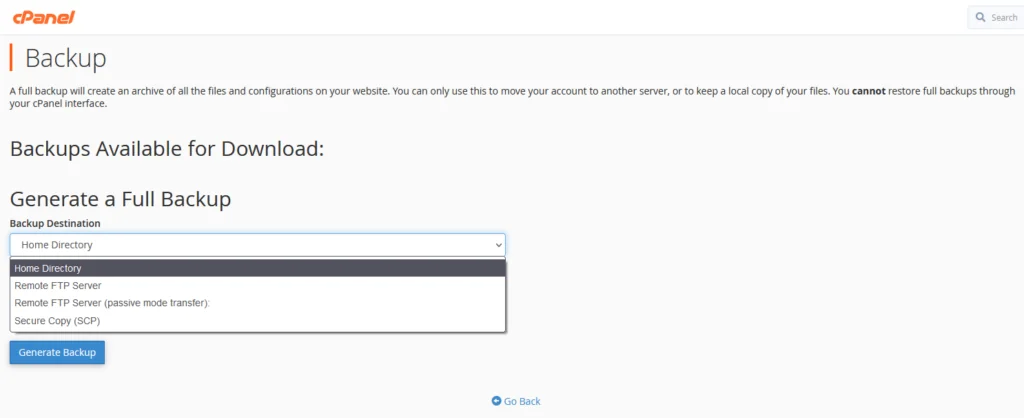 If you choose this option, the backup will be stored on your hosting account, alongside the rest of your website files. Keeping your backup in the home directory may not be the best option. It will take up disk space, and in the event of a breach, you could end up losing access to it.
That's why we give you the option of downloading your backups to a local machine through the Backups Available for Download section.

Simply click on the blue link highlighted above to download the file on your local machine. Be sure to save that file in a secure place so you can restore it when you need to.