Customizing the fields on your checkout form can help beyond simply some aesthetic changes. Did you know that a surprising 26% of e-commerce users have abandoned a cart in the past due to "too long/complicated checkout process"? That is probably why you are here, to learn how you can simplify your checkout process. While the default checkout process in WooCommerce is functional, improvements can still be made.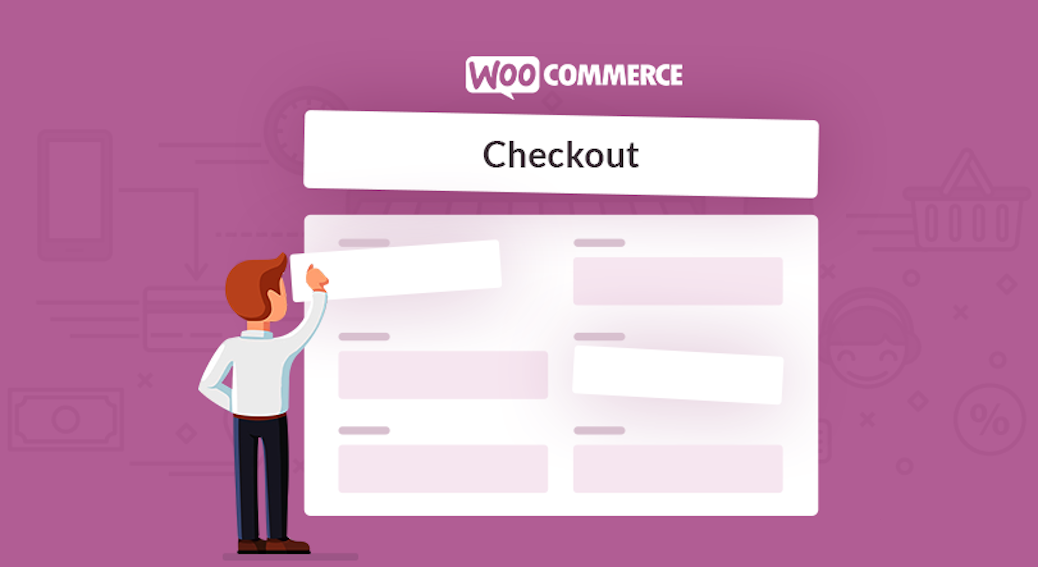 Maybe You Want To:
Add, Edit, Reorder or Delete WooCommerce Custom Fields
Reorder Fields, Change or rearrange the order of fields
Display fields in Orders Page And Emails
Enable Validation for the fields
Easily reset checkout fields to the default option.
A much simpler way for you to customize your checkout fields is through the use of a plugin. Whilst there are a number of plugins that can help you achieve this, we recommend this one called 'Custom WooCommerce Checkout Fields Editor.' This plugin is freely available and downloadable here:
https://wordpress.org/plugins/add-fields-to-checkout-page-woocommerce/
If you are not too sure how to install and activate a plugin, you can click here to go through our short tutorial on the subject.
See It In Action - How It Works
Like It?
As you can see, you will be able to customize the fields in the WooCommerce Checkout Page as well as the Register Page without having to bother with any coding. You can add a new field or edit, delete or rearrange the existing ones. For each field, you can set the label, class, placeholder text, and more. Furthermore, this plugin also allows you to set a field as required and have it displayed in the Emails and Order Detail Pages. You can even enable validation for the fields. Most importantly, all of that has been designed to be quick and intuitive to use.
It`s got a ton of five stars reviews on the WordPress repository. If you find that you do not like it, you can also try Checkout Field Editor or this paid one called WooCommerce Checkout Field Editor.
Checkout, Billing Address, Shipping Address, Customer Checkout
84 Users Found This Useful
Related Articles