When it comes to adding payment gateways for your shop, WooCommerce is very straightforward.
It has various built-in payment gateways to configure with just a couple of clicks.
A payment gateway in WooCommerce terms is a WordPress plugin for WooCommerce that allows customers to pay for goods and services using a payment system such as PayPal or Stripe.
Some payment gateways have multiple options based on different account types, transaction types or redirect methods, such as PayPal and Authorize.net.
To add a payment gateway to your website here is what you need to do:
1/ Login to your website
2/ In your dashboard navigate to WooCommerce -> Settings
3/ Click the payments tab and you will see several sub-tabs to configure your preferred payment gateway.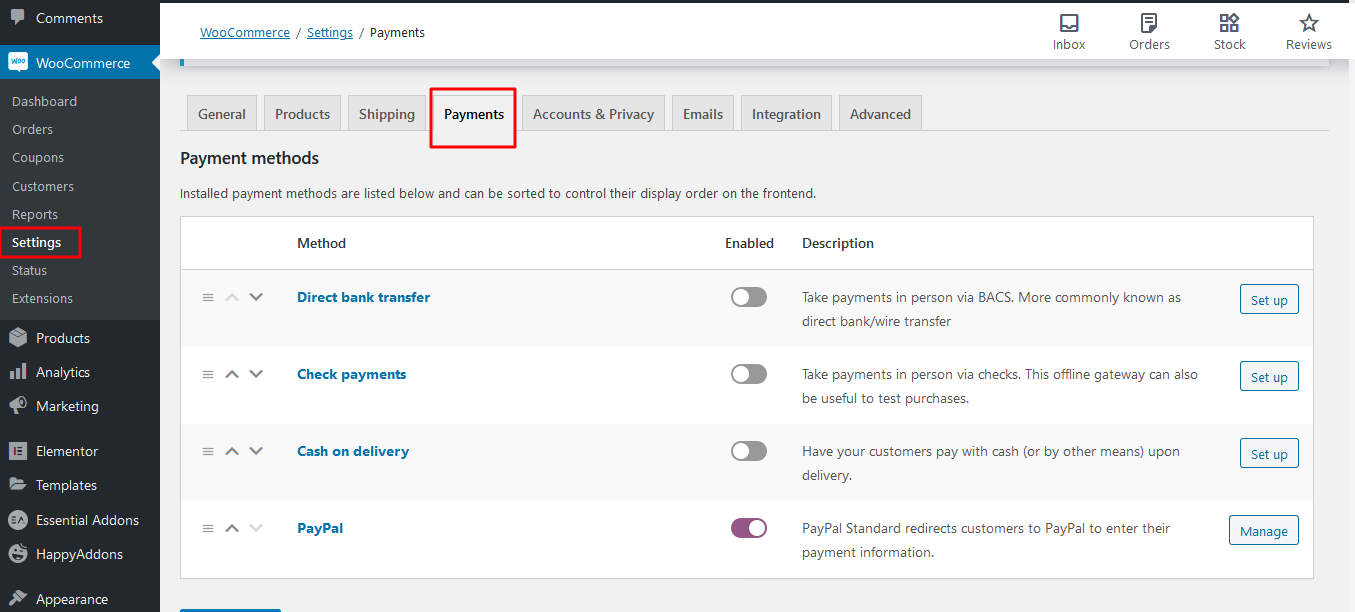 The next thing you would want to do is to enable the payment gateway which will be done from the sub-tab.
For example for PayPal simply click on 'Manage' or 'Set Up'
Once the PayPal screen opens, write your PayPal email address on the email screen as shown below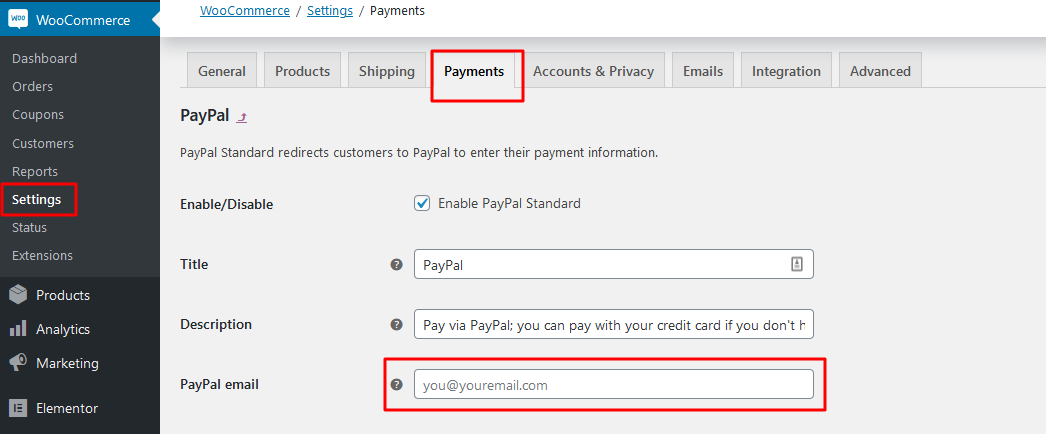 Don`t forget to scroll down and hit save. That is it you now have the gateway enabled
woocommerce
32 Users Found This Useful